Last week, the National Planning Department, in partnership with the Sustainable Development Council of Sri Lanka and the UN Economic and Social Commission for Asia and the Pacific (UNESCAP) convened a National Policy Dialogue on Securing inclusive and Green Economic Recovery and Development in Sri Lanka. The aim of the Policy Dialogue was to discuss public policy options that help Sri Lanka build forward better highlighting a pathway towards more inclusive and greener economy, economic recovery programmes and the potential impacts of various policy initiatives on long-term economic, social and environmental outcomes.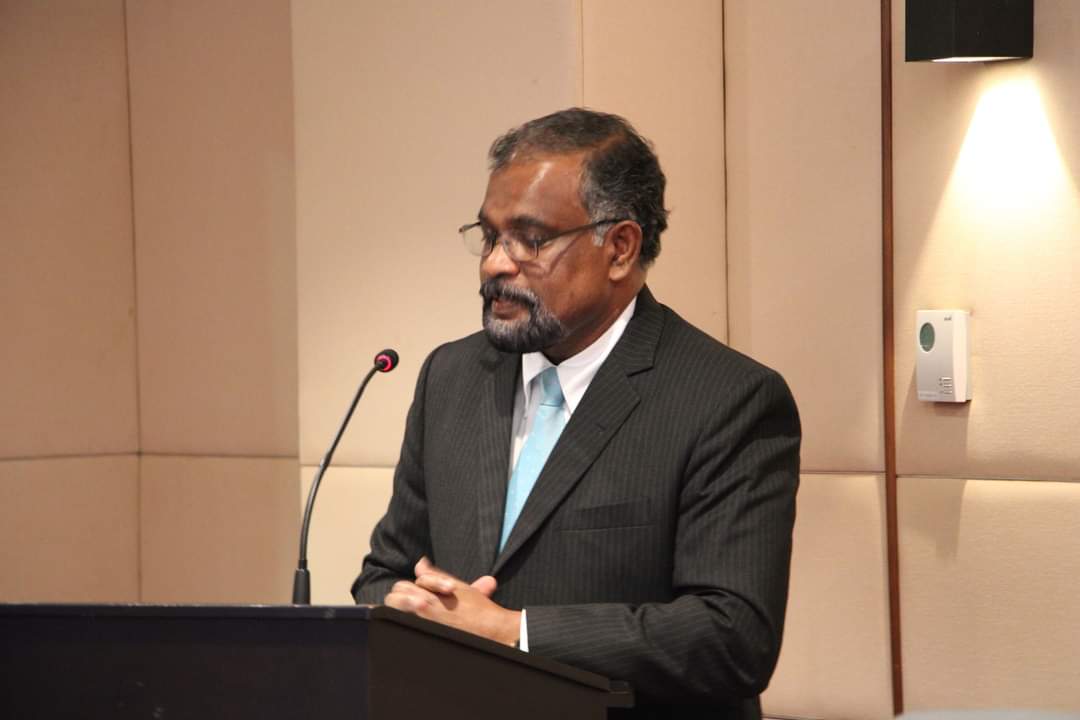 Commencing the policy dialogue, Secretary to the Treasury and Chairman of the Sustainable Development Council, Mr. Mahinda Siriwardena highlighted the various macro-economic policy, fiscal policy and monetary policy reforms initiated by the Government that would help the country to be more resilient to future shocks, socially inclusive and environmentally sustainable.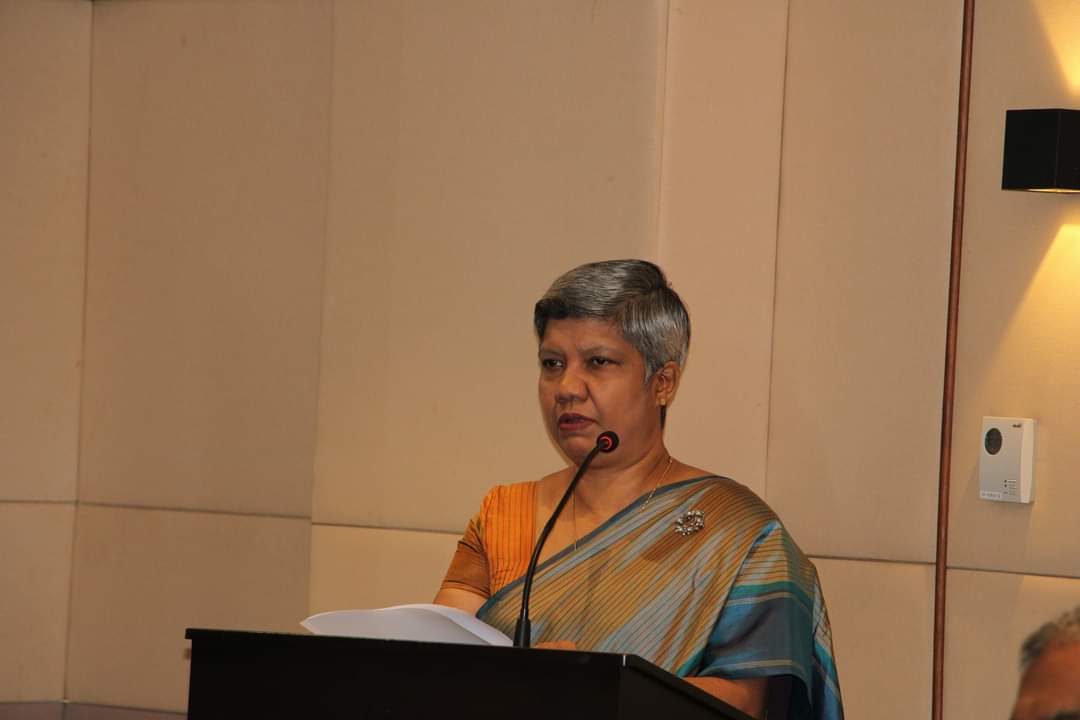 The event saw the presentation of a set of preliminary findings of a macroeconomic modeling study conducted by Dr. Vatcharin Sirimaneetham of UNESCAP examining the potential long-term economic, social and environmental impacts of selected policy scenarios in Sri Lanka to foster an SDG-centric economic recovery and public debt sustainability.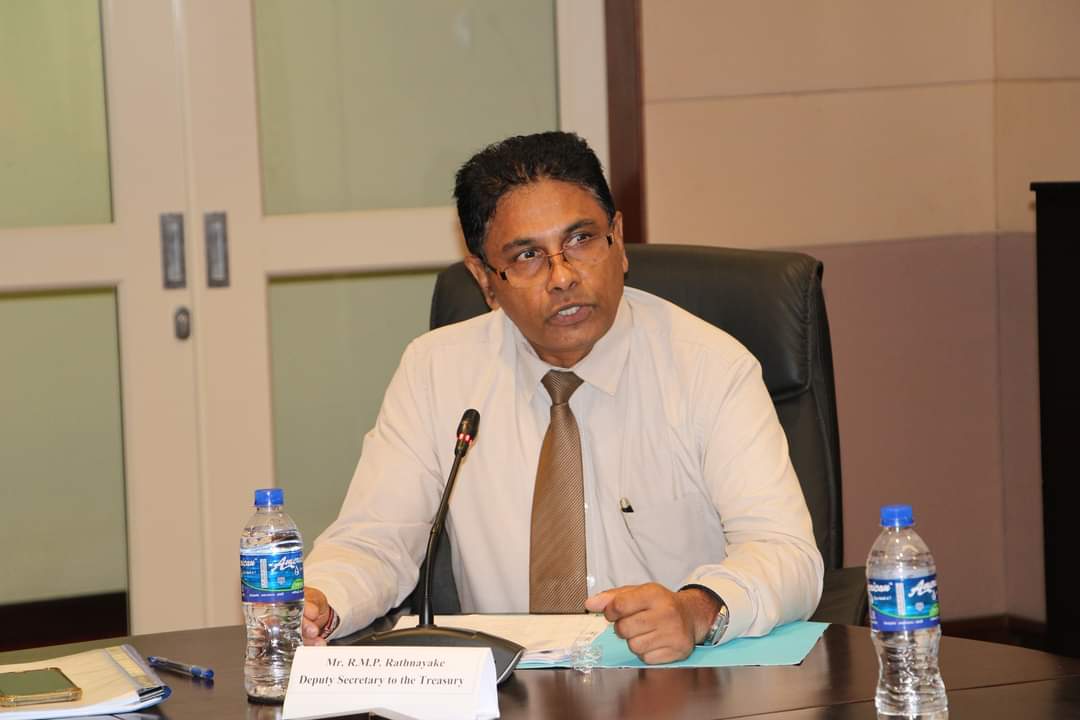 The presentation was followed by a panel discussion moderated by Mr. Priyantha Ratnayake, Deputy Secretary to the Treasury, where panelists representing the Department of National Planning, the Fiscal Policy Department, the Central Bank of Sri Lanka, the Ministry of Environment, the Sustainable Development Council and the Institute of Policy Studies were invited to share perspectives on the findings of the study as well as various policy initiatives/ plans, medium to long-term policies under perspective of each agency that help Sri Lanka to secure more inclusive, resilient and greener development.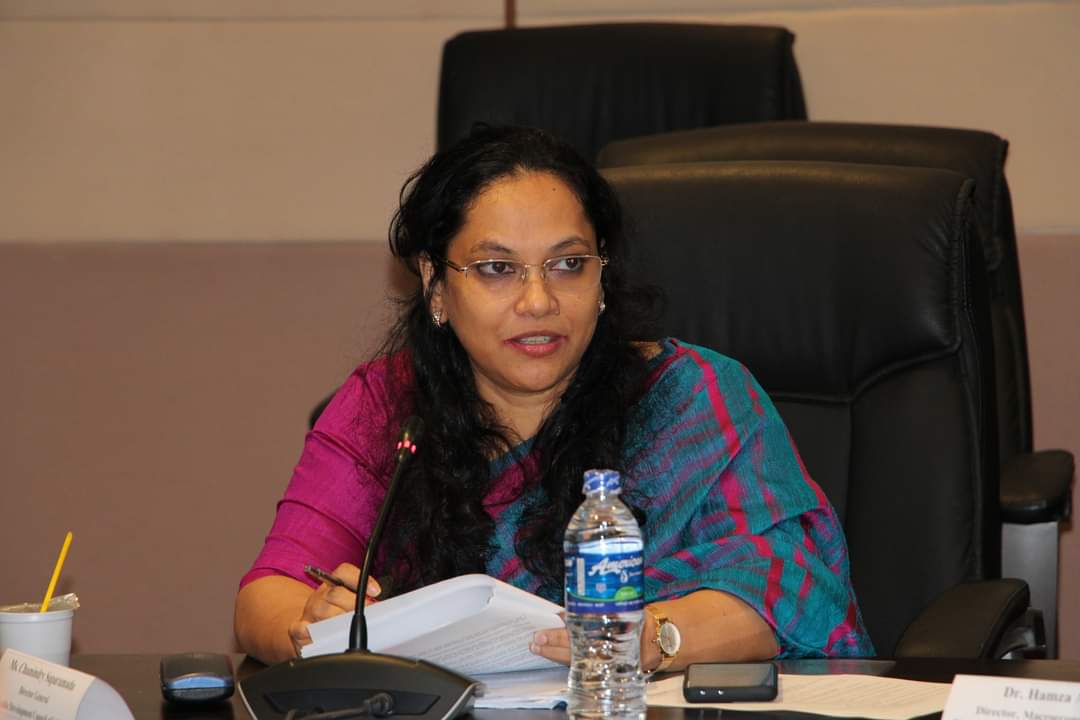 The Policy Dialogue is expected to introduce an institutional mechanism to address policy interactions across sectors and the required tools and the capacities to assess social and environmental impacts of economic and financial policies.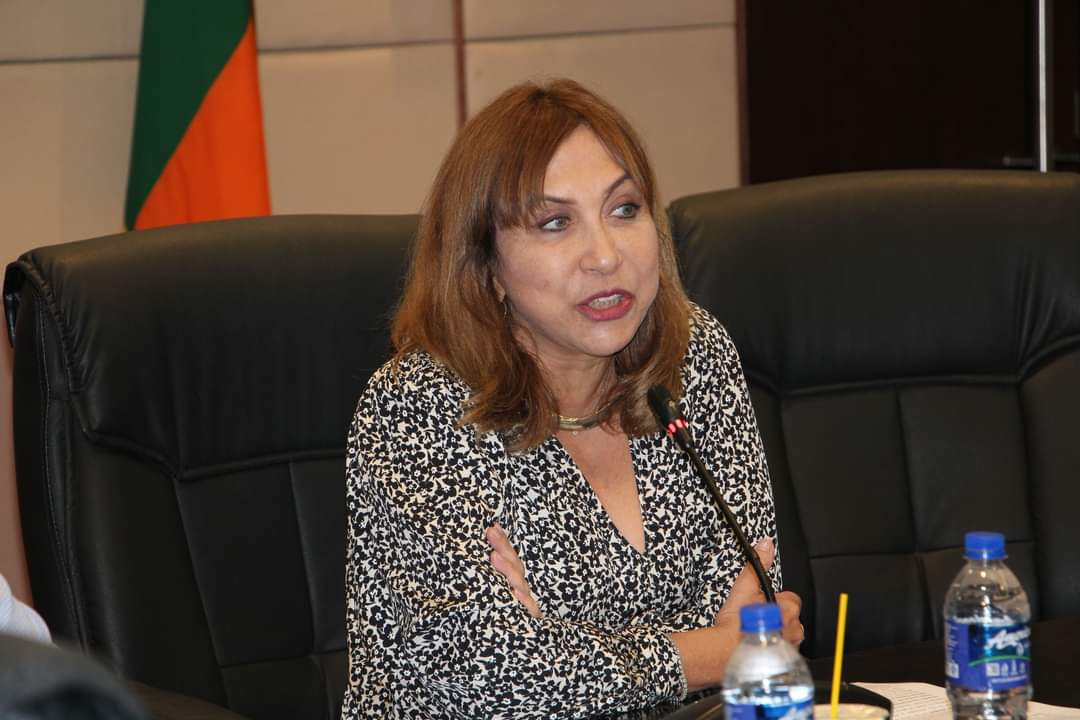 The Policy Dialogue was attended by officials from the Prime Minister's Office, the Ministry of Finance, Economic Stabilization and National Policies (representing relevant treasury departments), the Finance Commission, the Ministry of Environment, Sustainable Development Council and other government institutions, the European Union to Sri Lanka, the Asian Development Bank, the World Bank, UN Agencies and representatives from LIRNEasia, Advocata Institute, Verite Research and the Ceylon Chamber of Commerce.
#SDGs #greeneconomy #macroeconomics