A two-day training on "Sustainable Thematic Bond Issuance'' was successfully conducted from 12th to 13th December 2022 to build the capacity of government entities that will be part of thematic bond issuance process for sovereign issuances as well as in the identification of viable project pipelines.
The training was conducted by the United Nations Economic and Social Commission for Asia and the Pacific (ESCAP) with the resource input of Luxembourg Green Exchange (LGX) and LGX Academy. The training took the participants through the thematic bond issuance process to be able to identify the most relevant instruments, identify best practices in terms of principles, taxonomies, external review, and reporting and review of practical examples and case studies of issuances within the region.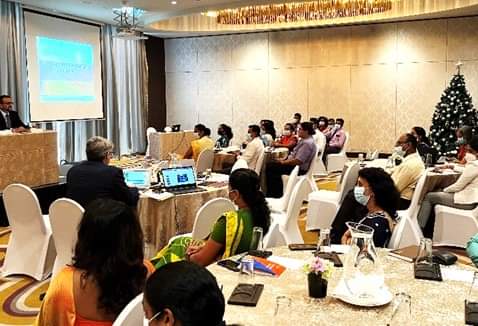 Over the last 14 years, green bonds have become an important tool to address the impacts of climate change and related challenges. Alongside the rapid growth of green bonds, new thematic bonds such as social bonds, sustainability bonds, Environmental Social and Governance (ESG) bonds, SDG bonds etc. are emerging in the market.  This thematic bond market opens new avenues to better align financial returns with sustainable development outcomes.
The workshop was attended by officials from the Ministry of Finance, Economic Stabilization and National Policies (representing relevant treasury departments), Central Bank of Sri Lanka, the Sustainable Development Council of Sri Lanka, Ministry of Environment, Securities & Exchange Commission, Department of Coast Conservation and Coastal Resource Management, Marine Environment Protection Authority-Sri Lanka, Bank of Ceylon, People's Bank,  National Aquatic Resources Research and Development Agency, Department of Fisheries and Aquatic Resources and the UNDP Sri Lanka.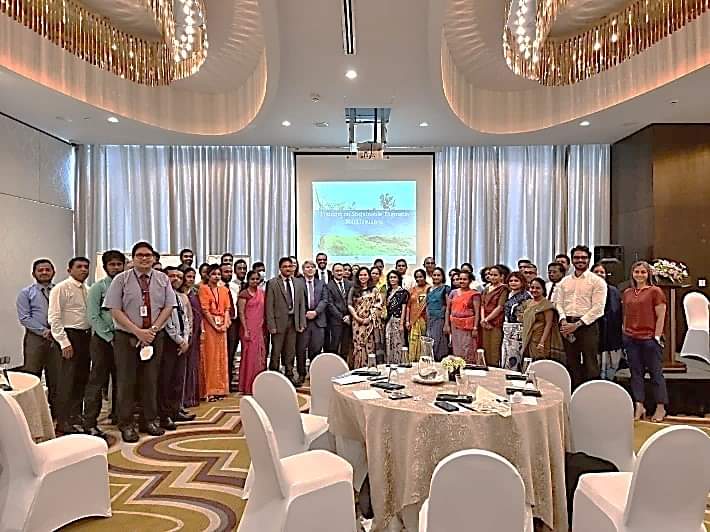 #sustainblefinance #thematicbond #socialbond #sustainabilitybond #GreenBond #ESG #SDGs